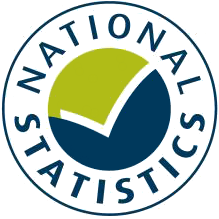 Welcome to Stat-Xplore
Stat-Xplore provides a guided way to explore DWP benefit statistics, currently holding data relating to 12 different benefits/programmes. In future Stat-Xplore will include data on a wider set of DWP benefits.
Using Stat-Xplore you can:
Create customised tabulations.
View results in interactive charts.
Share outputs via social networking tools or download into common file formats.
Why should I register?
Registering is optional, free and allows you to:
Save Tables - registered users can save bespoke breakdowns of available data and redefine existing breakdowns to suit their specific requirements.
Queue Large Tables - registered users can 'queue' the creation of large tables and come back later to check progress and download the results.
Customise Fields - create customised variations of fields available in Stat-Xplore datasets.
Stay Updated - registering also allows us to contact you with news about Stat-Xplore (maintenance, improvements, expansion of data etc)
If you do not wish to register you can still access Stat-Xplore and will be able to produce tables. However, you will not be able to produce tables containing a large number of cells.
Please note: We are currently updating Stat-Xplore to more accurately reflect parliamentary constituency information for Scotland and a small number of English areas relating to a number of different benefits. Benefits not affected by this update, which you can continue to use include: Universal Credit, Work Programme, Benefit Cap, NINO Allocations and Universal Credit/Income Support sanctions. We hope to have this information updated on Stat-Xplore in the next few weeks and will put a note up when this has been done. In the meantime we advise NOMIS should be used to table this information.